Punk Police T-Shirt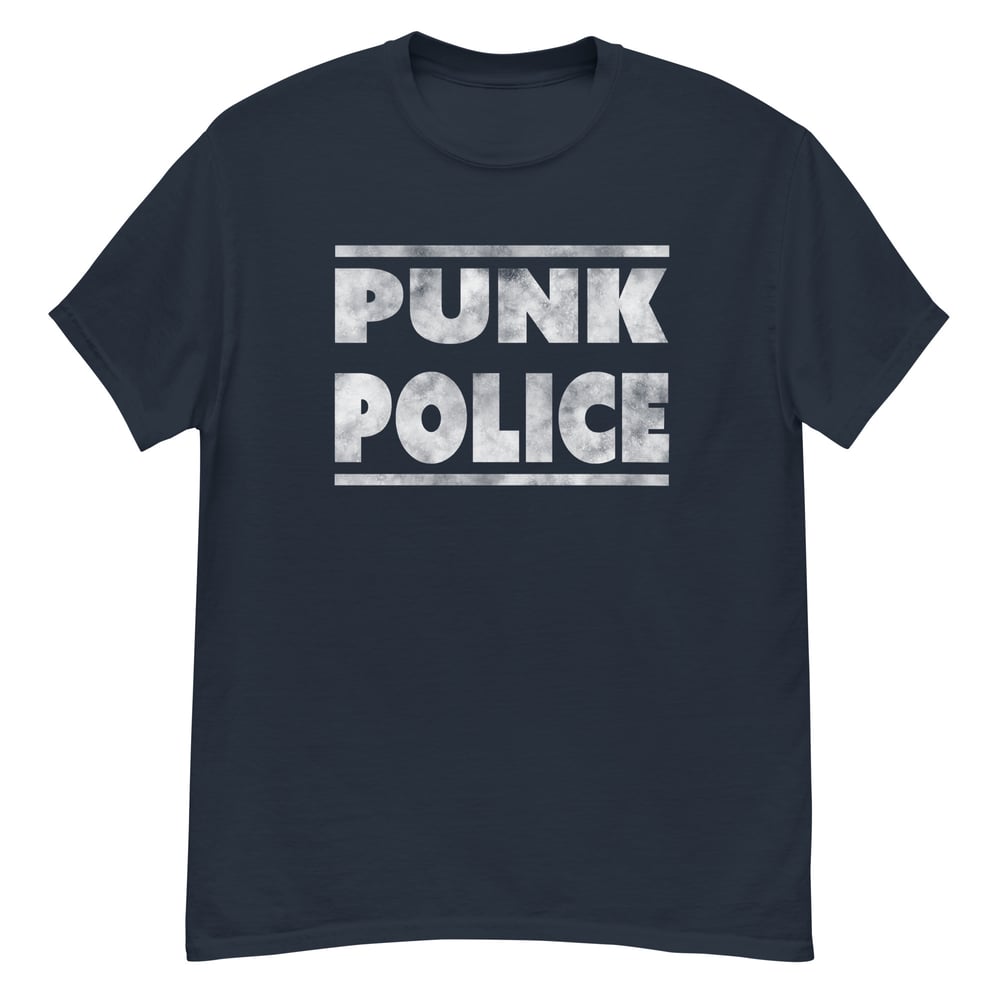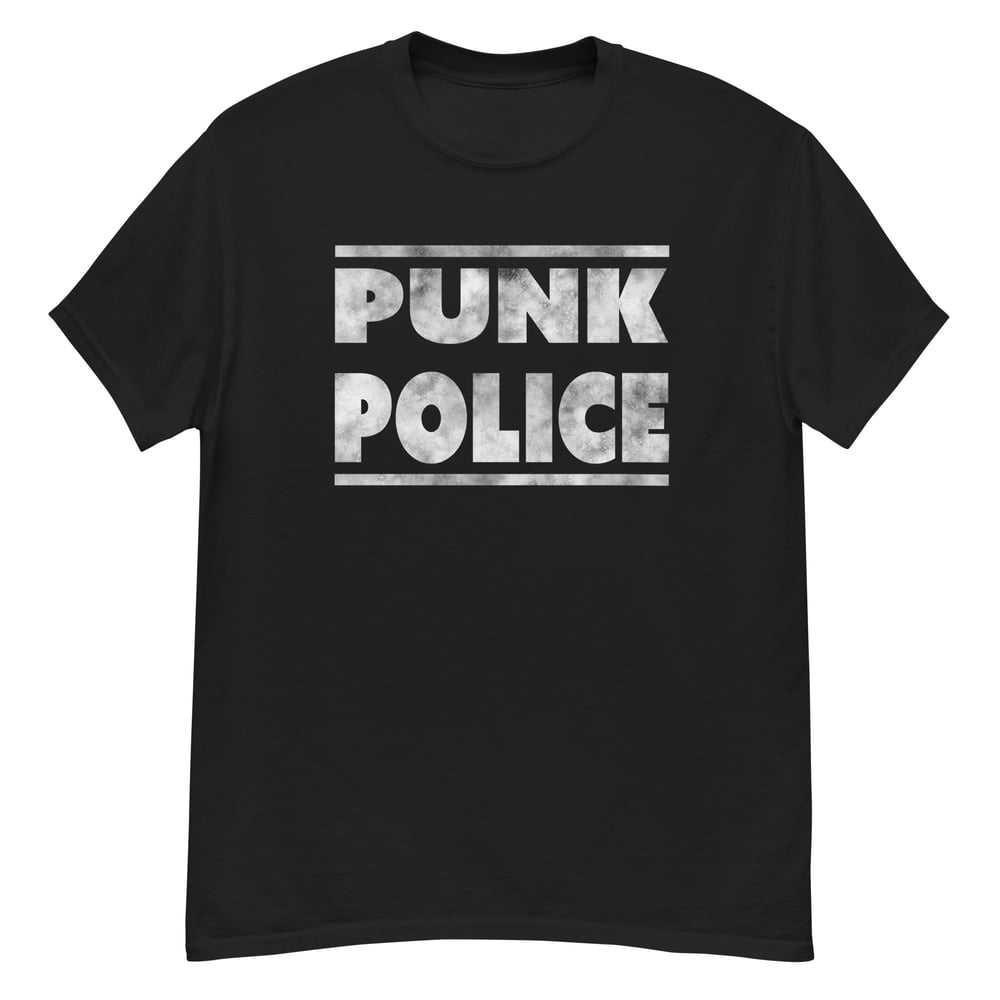 Art Designs by Jimmy Flame.
Ever wondered if anyone recognized your pUnK auThOritY? Well, wonder no more and let the entire world know that YOU ARE THE PUNK POLICE! This design will turn heads and make you the JUDGE, JURY and EXECUTIONER of ALL THINGS NOT PUNK! Leave no doubt in their poser minds and buy a few extra to hand out to your pUNk-woRtHy, punk maniacs! See you in the pit, officer!
• 100% cotton
• Fabric weight: 5.0–5.3 oz/yd² (170-180 g/m²) — too heavy for posers!
• Open-end yarn
• Tubular fabric — yep, TUBULAR!
• Taped neck and shoulders
• Double seam at sleeves and bottom hem
This product typically ships within 3-5 days. I'm an independent artist with no employees. My cats kick it tough in the office, but I can't get them to pack anything without destroying the shipping materials. Thanks for ordering, and my cats especially thank you for funding their Pretty Litter habit.